I am a huge fan of product finder tools — interactive experiences that ask prospects to assess their current situation or prioritize the features or benefits that are most important to them.
Product finders are a smart way to simplify complex products and services, provide superior customer experience on your website and allow your company to begin relationship marketing using a transparent, user-centric approach.
As you can imagine, planning a Disney vacation is the perfect application for such a tool. Trying to consume everything a family might do at a Disney theme park would be overwhelming and frustrating for most people.
So how did Disney solve this dilemma? I'll get back to that in just a second.
Relationship Marketing Begins with Helping Customers
Think about the last time you researched a digital camera online. There were hundreds of options, right?
Even after you narrowed your options by price and brand, you were likely presented with way too many choices, with too few discrete differences.
A good digital camera finder tool would ask you how you plan to use your camera, where, how often, and your level of photography expertise, and then recommend 2 or 3 cameras based on those criteria.
Much like a good sales person in a brick-and-mortar store.
Relationship Marketing Tool: Product Finders
Still need a visual? Here are a few examples of product finders from CarMax, Find Wine and Sears: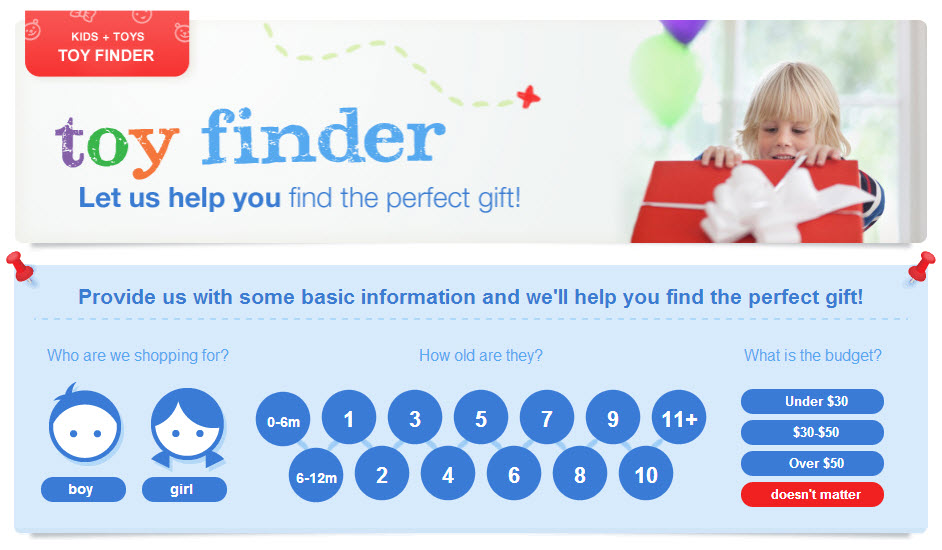 Disney Vacation Planning Tool: Before
Now I'm going to pick on Disney for a moment, the much-lauded leader in customer experience design.
When I visited their website last fall to begin preliminary research about Disney World, I was disappointed by what I found. Immediate information overload.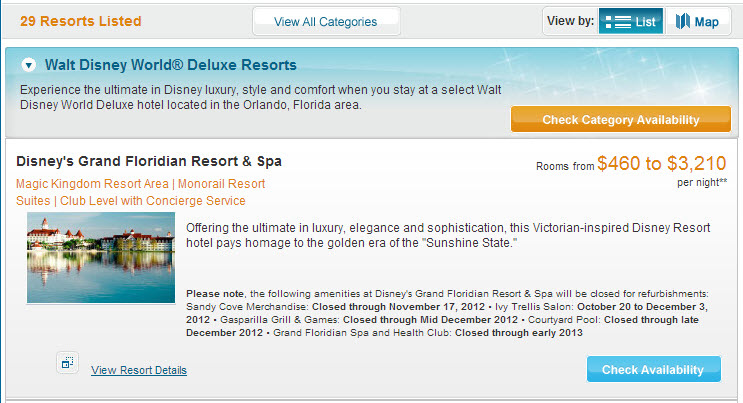 29 hotels. No way to compare. No way to filter.
I had to read each and every hotel description and park activity to determine which ones were best for my family. Then I had to try to remember everything I read.
I didn't visit their website again for 5 months.
Disney Vacation Planning Tool: After
Upon returning the other day, I noticed right away Disney World had relaunched their website.
They still have 29 hotels displayed in a list format, but they wisely introduced the concepts of filtering and comparing. (Though, I think the new format still needs some work. The filter options don't seem to be aligned with customers' needs. For example, users can filter by "Moderate Resort Hotels." What does that mean? How is that different from "Price Range?")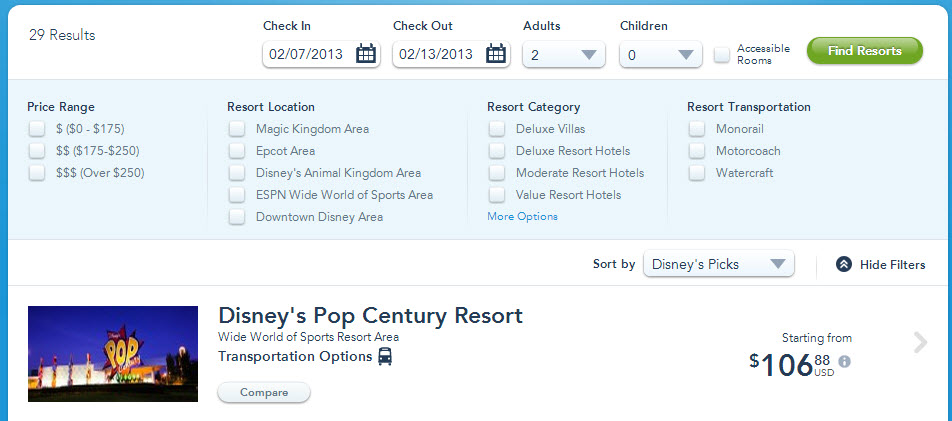 Since last fall, I've been thinking Disney badly needs to launch a comprehensive interactive vacation planning tool and relationship marketing program. Even the best filtering options will only get customers so far.
Last year, I spent hours and hours on their website, but Disney never knew I was there.
It would have been great to design my dream Disney vacation; save it to my Disney account; receive emails about insider tips, recommended itineraries, and packing checklists; connect with a Disney World rep; and then later, receive promotional offers. All perfectly timed based on my trip date and recent site activity.
It's Disney! I want the — ahem — top-notch treatment!
With the recent site redesign, Disney launched something called "My Disney Experience." Unfortunately, it's hidden behind a login and buried in the footer, so only the most determined customers will find and access it.

As a highly motivated customer (and to show it to you here), I spent several minutes completing the account registration process in order to view and create "My Disney Experience." Again, all but the strongest would have walked away at this point. You see, it took me 7 tries – SEVEN! – before I was able to successfully create an account.
At first glance, the user interface has all the visual indicators of being exactly what I dreamed an interactive Disney vacation planner would be. But it turns out the planning "tool" is really just more information to read — the personalized recommendation engine I imagined doesn't exist.
In addition, it looks like information is organized by the way Disney thinks about their company (e.g., which park do I want to attend), rather than the way visitors think (e.g., by specific activity such as meet Mickey Mouse).
At minimum, I wish there was a way to save or remove activities from the itinerary.
Building a Product Finder Tool: Where to Begin
My advice to Disney and companies that are thinking about building a product finder tool is to begin with careful user research to ensure the end result meets your customers' real needs.
If you haven't already done so, develop a data-based user persona and customer journey map. These resources will make the rest of the process go much more smoothly.
During the user research phase, ask questions such as:
What process did you use to make your decision?
Who was involved in your decision process?
How did you conduct your research? Walk me through it.
What questions did you have?
During the design and development phase, ensure the product finder is built in a scalable and flexible way. Nothing is worse than building a tool that immediately becomes outdated because the technology or algorithm is too complex to ever be touched again. If the technology is getting in the way and causing the project to stall, it's time to think outside the box. Can you build a much simpler version to start, or even design a pretty matrix that allows customers to compare features or benefits side by side?
As I mention earlier, I think a product finder tool is a great way to begin relationship marketing. Don't put up roadblocks by asking prospects to register before they can use the tool. (Users won't do it.) Collect personal data later when you ask customers to save their work, share the results, sign up for e-training, or compare the results with industry benchmarks.
Finally, match up your customer journey map and product finder insights with your offline sales operations. Knowing what information is most critical to prospects — and when — can help drive more relevant, more effective interactions.
For more food for thought, check out this interesting blog post about Starbucks' approach to relationship marketing. The article includes specific tactics Starbucks uses to gather meaningful information about customers — by talking with them, not at them.
Related Articles