You've been tasked to hire a user experience design contractor or consultant to help identify how to take your product or website to the next level.
Maybe you've worked with a UX designer in the past or recognize the enormous value user-centered design brings to organizations like yours, but have never gone about finding and hiring a UX designer before.
When hiring a web designer or copywriter, it is pretty easy to gauge their level of talent by looking at examples of their work. However, reviewing the portfolios of UX designers can be trickier to judge. How do you exactly assess a UX designer based on their portfolio filled with a bunch wireframes that are filled with a bunch of boxes?
I Like Them, Now What?
They have a delightful personality and fit with your company's culture, but are they any good? It can be hard to tell just by looking at their résumé and portfolio.
When looking at a wireframe for the first time, it's rarely obvious to an outsider what the problem the UX designer was trying to solve. Generate more revenue? Decrease cart abandonment? Streamline a process? Without a narrator, it can be difficult to gauge which parts of the project were especially complex, whether the UX designer truly addressed the customer's needs, whether it was successful, or where to even focus first.
How to Evaluate a UX Designer's Portfolio
I approached a few UX managers in the Twin Cities with the same question: "What specifically do you look for when viewing a UX designer's portfolio?"
Turns out… I received nearly identical responses from everyone I asked.
First and foremost, UX managers want to understand how a UX designer approaches their work. The actual portfolio comes second.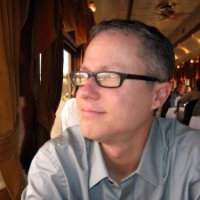 Steve Scofield, Manager of User Experience at Capella University
What specifically do you look for when viewing a UX designer's portfolio?
"Whiteboarding skills. [Are they] comfortable getting up in front of a group of people and visually thinking through a solution?
I like to see proof of this and whether the candidate is a little more techy (process flow or story map) or design-y (UI and interaction). I prefer the latter.
This is one thing that gives me insight into the candidate's train of thought — how do they dissect a problem and come up with a solution?
"[Ability to create] something from scratch and comfort with ambiguity. [It's] much easier to tweak an existing system than to create something from nothing or completely rethink something.
Do they get the whole process — can they walk me through from beginning to end, and have they been involved mostly on the research side or on the wireframing / prototyping side? Are they more of a designer with UX skills?
[What is their] process of how they arrived at a conclusion — what UX assets and research were involved? [I] want to see behind the decisions to see what user feedback they've gotten and what tools they use, etc."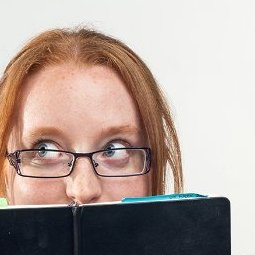 Alison Beattie, User Experience Manager at Target
Q: What specifically do you look for in a UX portfolio?
"There is such diversity in UX portfolios, and what that even means really varies depending on the person and the role. I don't really mind the format of how I see someone's work, but it needs to do a few things really well…
It needs to be easily reviewable – both in delivery / format to me as the reviewer, but also in giving just enough information about the project, the business problem, the approach and the results. It also needs to show [the] process and way of thinking, rather than be a finished product. I've seen everything from PDFs in a well written email be incredibly successful, to dreadfully designed and developed websites.
[There is a saying for] graphic design portfolios, 'You're only as good as the worst piece in your book.' I think the same advice applies to UX portfolios. The experience of [presenting] your work is the very best, and often times worst example of your practice in designing experiences.
"The last time I had to show my work, I shared a few videos of user research and a case study video that my agency had produced and just talked over some of the wireframes and work I had done. It was a chance for me to present my thought process and bring the interviewers along in the experience of the testing, too."
Paul Frett, VP of Experience and Engagement at Schermer
Q: What specifically do you look for in a UX portfolio?
"The first question I ask any UX person I am interviewing is: 'What does UX mean to you?' UX is a term that has been bandied about in so many different contexts you run the risk of hiring the wrong person for what you need. To some people UX means taxonomy and hierarchy, to others UX means user research, and to yet others it means wireframing experiences. First, you need to know which you're hiring for, and [then] ask your candidates. Don't assume they have the same definition as you.
"The other question I always ask when looking at a UX portfolio is: 'Tell me specifically what you did and did not do on each of these projects.' Often times work in a candidate's portfolio was done by a team. The last thing you want to do is assume their amazing polished, comprehensive work example is all theirs. Often UX people work as part of a team — with content strategists, designers, information architects, etc. Asking is the best way to clearly understand what they did and how they will fit into your team.
"Pay attention to how recent the work is. If there are not any extremely recent examples in their portfolio, ask why."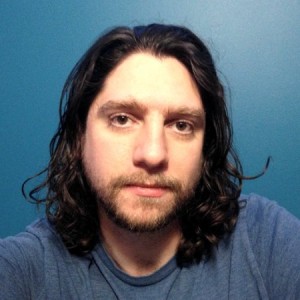 Darcy Murphy, Founder at Loud Bit
Q: What specifically do you look for in a UX portfolio?
"I try look at how well a UX designer's portfolio tells the story of their work because a large portion of their work isn't always visible on the final product.
"I want them to show me how they came to their solutions, and what surprises they found along the way, or something interesting or useful that only they, as a UX designer, would find. I want them to tell me about their personas for the project, or how the card sorting was a huge disaster because no one agreed and now they had 10 ways to sort the navigation instead of 2, and then how they solved that.
"In the end, I'm more interested in learning about how they think than I am in their exact solutions."
Final Thought: What's the Portfolio UX?
See what I did there?
Don't forget to consider the user experience of the portfolio itself.
Is viewing their portfolio an enjoyable and intuitive user experience? Was it filled with industry jargon or natural language? How was the flow – did it make sense? Was the portfolio presentation informational or confusing? Afterall, the portfolio UX should have been designed especially for users just like you.
Related Articles