Dreaming of a career in the web industry – such as writing, online education, digital publishing, internet marketing, or user experience design? Here's how 9 web professionals got their start.
Since my résumé-coaching stint at a recent UXPA networking event, I've been giving more thought to the types of experiences college students, grads, and career changers could obtain to help them "break into" the web industry.
I reached out to several web professionals in the Twin Cities to get their take. Oddly, every single one of them graduated from St. Olaf College. (Hm, what a weird coincidence.)
How did you get your start in web & what advice do you have for college students?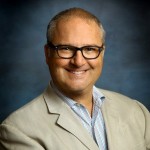 Andrew Eklund, CEO at Ciceron
St. Olaf, Class of 1990 — Political Science & Urban Studies
When the web browser became widely available in the early '90s, Andrew knew immediately "this is what I really want to do." Leaving his prepress job behind, Andrew co-founded one of the very first web agencies in the Twin Cities. In the early years, his agency built many companies' original websites. Today, his agency focuses on brand advocacy, igniting employees and customers as brand ambassadors.
Best Advice: "Tactical skills are easy to pick up. What you need to know is problem-solving. 'What problem are we solving? What do people need? How will we measure our success?' Do a start-up. Have an idea and execute that idea, but don't think about getting rich. Volunteer your time to a cause you're interested in. Don't take marketing classes; they are woefully out of date. Master the English language. Become a really good writer."
Ann Meany, Content Strategist and Writer
St. Olaf, Class of 1985 — History
Because of her interest in art history, Ann first began her career working behind-the-scenes at museums — planning events and managing public relations and marketing activities. Next, she moved to a content marketing firm where she wrote advertorial content for well-known brands. Today, she creates content strategies and writes for blogs and websites. As a freelancer, she is especially drawn to companies in the tech industry. "The IT industry is always growing and innovating, and improving people's lives."
Best Advice: "Definitely get writing experience in a professional environment, volunteer, or get an internship. Create a blog. Consistently write for a specific audience. Journalism is a very valuable skill in marketing. Develop interviewing skills, learn how to structure a story, and communicate clearly and concisely. Those are all skills that are transferable to marketing."
Ben Person, Program Manager at Best Buy
St. Olaf, Class of 1998 — Political Science
After an internship at the White House, Ben returned to Minnesota to work at Best Buy — manually updating prices on the website and answering every email. "It wasn't glamorous, but I learned a lot." Today, he is a program manager for the e-commerce team — focusing on the online experience after a customer clicks "adds to cart." He helps ensure the development team has everything they need to move forward and removes any roadblocks in their way. Ben describes it as a "human-centered role."
Best Advice: "Understand yourself and what you're really good at. Keep an open mind, and be willing to start at entry level. [Your dream job is] about 3 or 4 jobs down the line. Really look for any opportunity to break into the industry."
David Weeks, Senior Manager of Interactive Strategy at Ameriprise Financial
St. Olaf, Class of 1993 — Independent Film Making
After graduating, David co-owned a record label called Peppermint Records as well as worked in public television for a few years. Ready for a change, he moved into a web marketing role in the financial services industry. David now leads digital strategy for his internal clients — carefully listening to business needs, executing web marketing tactics, overseeing competitive research, and working with external agencies.
Best Advice: "Understand communication. Understand people. Try to obtain direct experience [while you're still in school] so that you get a taste for what it's really like. Get an internship, even if it only lasts 3 weeks or J-term."
Ian Quine, User Experience Architect at Infinite Campus
St. Olaf, Class of 2000 — Studio Art
After St. Olaf, Ian built up his design portfolio with a certificate from the Minneapolis College of Art & Design. At that time, "Macromedia Flash (ha!) was very new, so that helped me stand out." Ian recently transitioned from his role as a web / print designer to UX designer. "Now, my typical daily projects are enhancing and rethinking existing software processes and planning the most simple and useful ways to accomplish new tasks."
Best Advice: "A liberal arts education brings many very useful soft skills — communication, critical thinking. You may need to put in extra effort, beyond classwork, to acquire [the right] skills to prove your worth in the design/web industry. Informational interviews are very helpful to learn what precise skills you need for the job you really want."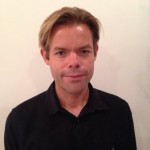 Jeff Potter, VP of Digital Marketing at FourCubed
St. Olaf, Class of 1994 — History
Jeff began his career in traditional marketing, then later transitioned to digital marketing around 2007. Due to the breadth of his experience in search, social, analytics, and email, Jeff was able to launch his own digital marketing analytics firm in 2013. Today, he leads digital marketing for an online gaming consultancy. "With digital marketing, you need to stay on top of the latest trends by not only subscribing to blogs and technology feeds, but also trialing and experimenting in your day to day work activities."
Best Advice: "Indulge your penchant for curiosity and new experiences. Regardless of your major, go out and pursue what you are interested in, meet new people, and think broadly."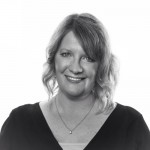 Liv Tollefson, Senior Media Strategist at Linnihan Foy
St. Olaf, Class of 1992 — Theater
After graduation, Liv worked at several theaters in box office administration. A college friend connected her to a marketing coordinator position at an engineering firm, which then led to the ad agency she works at today. In her media strategy and planning role, Liv is heavily focused on the numbers — negotiating rates, leading post-buy analysis, and maximizing ad spends for digital, TV, radio, print, and outdoor advertising. "A liberal arts education served me well. I've been able to use a lot of what I've learned."
Best Advice: "Pay attention in math class."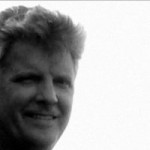 Mike Palmquist, Director of Product Development at Capstone 
St. Olaf, Class of 1976 — American Literature
Mike began his career in education, teaching English as a second language for a private company. Often frustrated with the poor usability of the educational software he was using, Mike switched from teaching to creating educational software and games (including the legendary Oregon Trail). Today, he leads product development for children's digital books. "We dig deep into analytics to answer questions about [kids'] reading habits. There is a huge body of metrics behind everything we're doing."
Best Advice: "Be an independent learner and be ready to learn something new. Every year there is something new to learn. Be open to evolving into a new role and using different tools."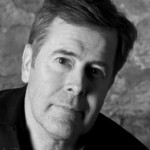 Peter Berge, Web Education Director at Minnesota Continuing Legal Education
St. Olaf, Class of 1980 — History
After graduating St. Olaf, Peter attended law school, then practiced and taught law. A technology enthusiast, Peter was one of the first  lawyers at his firm to have a computer on his desk. "I have always used technology. I've always been interested in it, learning more about it. It's a game to me." Today, Peter manages online continuing education courses for Minnesota lawyers — from developing the curriculum to producing the webcasts. "Online education is where the world is going."
Best Advice: "[The college president gave] a speech that stuck with me. He told us, 'The jobs you are going to have in the future don't even exist now.' I thought that was right at the time, but I didn't realize how right that was. Learn how to read, learn how to write, and — most of all — learn how to think."
Related Article