As a start-up or as an organization that is new to customer research, where is the best place to begin to develop a well-constructed, evidence-based persona?
The Building Blocks of a Persona
To find out how a start-up might create a buyer persona, I chatted with ThePatchery.com founder, Amber Gunn Thomas. Amber launched her professional sewing service in 2015 — with a focus on children's clothes.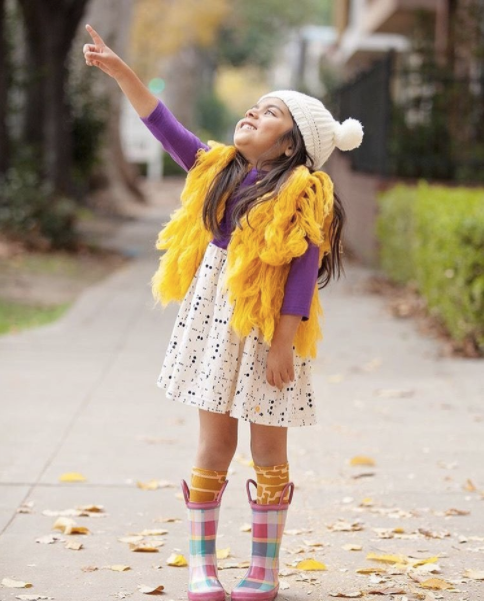 Since then, she has discovered several things about her target customer.
Who did you think your target audience was when you first started out?
"When we launched The Patchery I had a pretty broad idea of our customer — moms who liked to shop for creative clothes for their kids.
"Everything I knew about the customer was based primarily on intuition."
How has your target changed since then?
"We are trying to deepen our understanding of what problem we solve for our target.
"We hypothesize that she is burdened by the pressure to live up to the social media ideal of a 'perfect mom' — you know, the mom with the perfect photos, of the perfectly decorated house, of the perfectly dressed kids at their perfectly planned birthday party.
"We can help relieve some of that stress."
What tools or methodologies helped you figure this out? What was your process?
"All of our research has been qualitative. We've conducted interviews with our best customers and conducted focus groups with prospective customers.
"We also have a private Facebook group that services as our customer council to get real-time feedback."
What questions do you still have about your target audience?
"We have preliminary validation that we're correct about the problem we solve for our customers, but I'd love to continue to validate and refine that. I'd also love to have an objective 3rd party evaluating the results to ensure that I'm not bringing my own biases to the work."
Buyer Persona: The First Draft
Amber didn't have a format persona documented, so next, Amber and I put together a sketch of her target customer — who she is and who she's not.
Mom of school age children
Works part- or full-time
Household income of $75k and above
Aspires to be a crafter, but doesn't have the time, right skills, or advanced tools
Regularly engages in at least one craft (e.g., scrapbooking, knitting)
Likes being admired for her efforts when party planning, gift giving, decorating her home, dressing her children, etc.
We also talked about the purchase motivations of Amber's target customer.
Why does her customer buy The Patchery outfits?
What does she get emotionally from the creative process and end product?
Does she feel "real ownership" of her design — enough to fully take credit for it?
We also wondered about her customer's pre-purchase experience and thought process.
Next, Get Inside the Persona's Head
In writing the first draft of her persona, Amber and I discovered that we had a lot of questions about her target.
To learn more, I recommended conducting in-person interviews with women who fit Amber's target audience.
Example screener questions:
Do you have children?
How old are your children?
Which of the following crafts do you regularly engage in?
Which of the following events do you enjoy planning?
Use customer interviews to confirm your assumptions, gather new insights, and generate new (or refine) concepts.
Example interview questions:
Do you ever buy clothes for your children for a special event, portrait, holiday, or party? Is that something you enjoy doing? What do you enjoy about it?
Have you ever sewn outfits for yourself or your children? Tell me more about your experience… what you enjoyed about it and what you found frustrating.
Tell me about the last time you purchased kids clothes for a special event or portrait.
Related Articles
How I Plan User Research
How I Find Usability Participants
Inside My Usability Toolkit: Participant Scheduling